JUPITER, FL – February 5, 2018 – Ahoy! The Jupiter Inlet Lighthouse and Museum is getting ready its third annual maritime festival Sea Fest For Kids, Saturday, February 24, 2018, from 11:00 am -5:00 pm. With sea-inspired fun, education, vendors, land-based activities, and demonstrations plus a bounty of adventures, Sea Fest For Kids celebrates our unique coastal heritage with nautical style.
Meet lively characters from Jupiter's past, including the Lighthouse Keeper and his wife, pioneers at the Tindall Pioneer House and displaying artifacts on the homestead. Meet a real mermaid and a pirate or two on their pirate ship. Discover the Seminole culture and create crafts to take home with our friends from the Ah-Tah-Thi-Ki Museum! Learn to make bead necklaces and keychains, weave your own bookmarks and color in historic Seminole scenes all under the Seminole Chickee. 
They'll be plenty of live music on stage with headliner Chris Kahl, native Floridian and troubadour highlighting Florida's history through his six-string catchy songs. Chris toured Florida with the Florida Humanities Council and really knows how to capture the Sunshine state with his vibrant tunes. Sing along to sea shanties with our favorite Peg Legs, and join in an underwater dance party for all ages with DJ music. Also in the line-up is amazing children's story-teller Mij Byram spinning tales that touch the heart.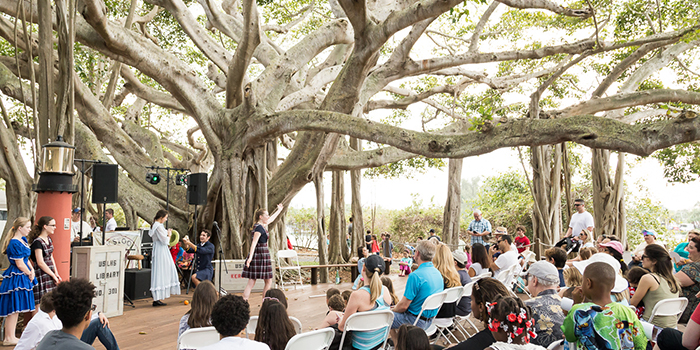 Join in activities geared for the very young and young at heart: paint a lighthouse mural, visit a pirate ship and take a hike through the Outstanding Natural Area. This year, Sea Fest kids will have hopping-good times learning all about teamwork from the Lighthouse Keepers, through gunny sack and clacker board races. They can also try their little hands at creating Lighthouse decorations the old-fashioned way.  
New to Sea Fest is a phone app adventure tour led by a young "Charlie Pierce" specially made for children. Can you find what Charlie spies on the Lighthouse property? Come dressed for the event and participate in a costumes contest whether you're a Light Keeper, pioneer, pirate or mermaid!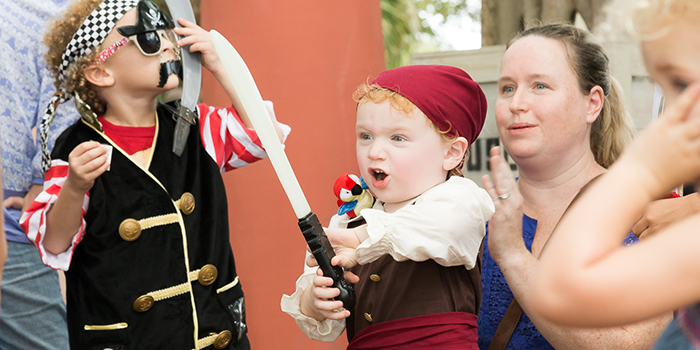 Participants already on board for the 2018 event include the Jupiter Community High School Drama students, Pirates of the Treasure Coast, Miss Mermaid, Ah-tah-thi-ki Museum, Austin Blu Foundation, We Rock The Spectrum, Just Dance Inc, Bureau of Land Management, Lighthouse ArtCenter, Florida Public Archaeology Network, Kula Yoga, Baby Boot Camp, River Center, Palm Beach County Ocean Rescue, US Naval SeaCadets, Dive In Snorkeling Adventure Camp, Papa Chiropractic, WRMF, Civil War Living Historians, Lighthouse Radio Group, Blue Water Surf Camp, Jupiter Medical Center, Jupiter Outdoor Center, PBC Environmental Resources, USCG Auxiliary, and WRMF.
Fest-goers can chow down on kid-friendly food truck favorites featuring BBQ, chicken, seafood sushi, burgers, dogs, wings, nachos, sandwiches and soft serve ice cream, shakes, malts, floats, sundaes and cones at your favorite hometown Lighthouse. Children ages 18 under are admitted free and adults are $10 per person, tickets are available online and at the door. Outside food and drinks, coolers, and pets are not permitted at this event.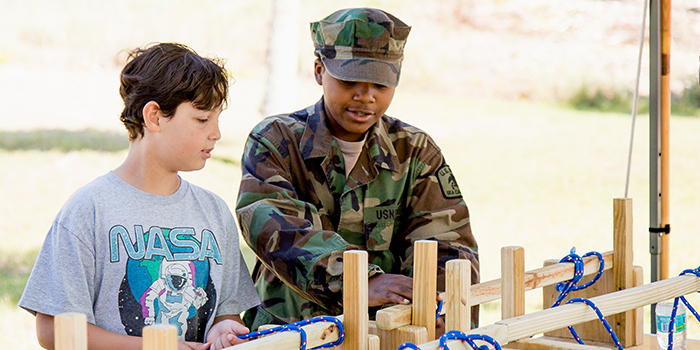 For your convenience free parking at the following locations: Lighthouse Park; Paradise Park in Tequesta-Tequesta Drive and Main Street; Jetty's Restaurant parking lot in Jupiter. Free Shuttle service from Molly's Trolleys runs from 11am-6pm to and from both Paradise Park and Jetty's Restaurant to Lighthouse Park. The entrance to Sea Fest For Kids is at the Museum Gate in Lighthouse Park.
Presenting sponsors for Sea Fest For Kids are Best Version Media and Jupiter Medical Center; event sponsors include Papa Chiropractic, Ocean Magic Surf Shop, 97.9 WRMF, 103.1 WIRK, Sunny 107.9, X 102.3, Beatz 96.3, 850WFTL, FoxSports 640AM, The Palm Beach Post, Jupiter Minuteman Press, Bureau of Land Management, United Site Services, Microwgraphics, Discover The Palm Beaches, Palm Beach County, Cultural Council of Palm Beach County.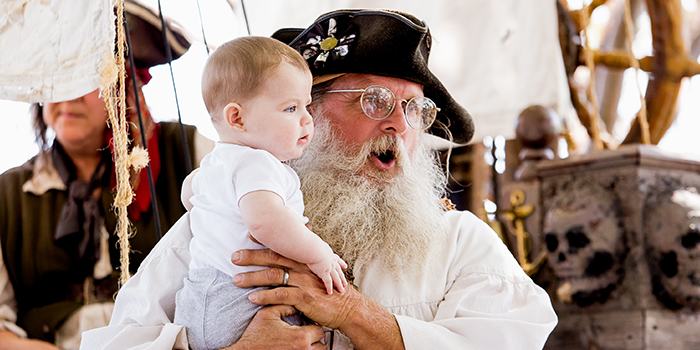 Don't miss this waterfront festival for Kids celebrating our maritime heritage! Visit our facebook page and our website for updates at  www.jupiterlighthouse.org/special-events-tickets/sea-fest-for-kids/ . For event and sponsorship information contact Belle Forino, Director of Development at bforino@jupiterlighthouse.org.
Article source: http://www.injupiter.com/jupiter-florida-stories/third-annual-sea-fest-for-kids-to-take-place-in-late-february/344