A new outdoor playground and pavilion is coming to the Lighthouse Cove mini-golf course in Jupiter.
"Our customers need a place for birthday parties and other gatherings," said Patty Bartoli, who opened the course in 2013, told The Palm Beach Post.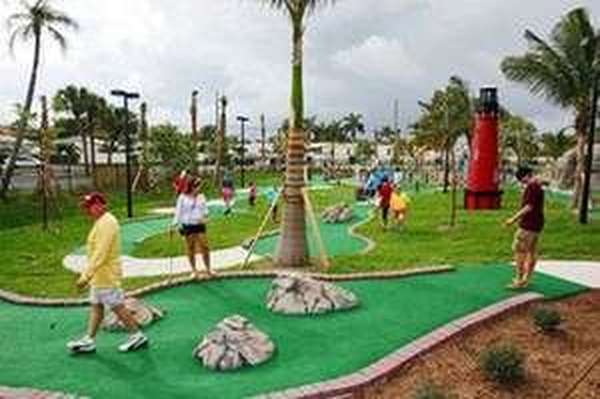 The course, on the northeast corner of Jupiter Beach Road and A1A, has a signs marking the history of Jupiter along the 36-hole course.
An 18-foot-high replica of the red Jupiter Inlet Lighthouse stands near the center of the course. One plaque tells readers about the history of the lighthouse. Another tells the tale of a steam tanker sunk by a German submarine 12 miles northeast of the Jupiter Inlet during World War II.
The playground and pavilion are proposed for the northeast corner of the 2-acre parcel, walking distance from DuBois Park and attractions in the Inlet Village.
Another mini-golf course was approved in July in Abacoa on now-vacant property on the northeast corner of Main Street and Chancellor Drive.
— BILL DIPAOLO
Article source: http://www.palmbeachpost.com/news/news/local/pavilion-playground-approved-for-jupiter-mini-golf/nsfbP/